By Maria de Elizalde de Reynolds – President of the NGO owner of Hogar Santa Ana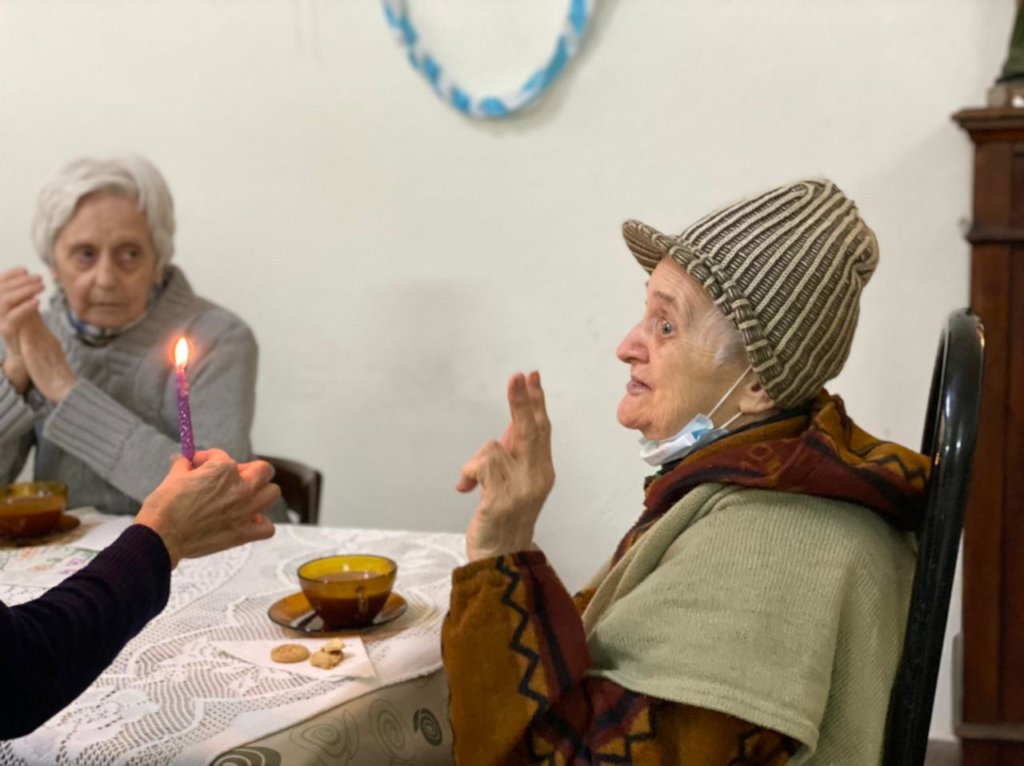 Hello Friends of the Hogar Santa Ana:
COVID is still going strong, but most of our ladies have received their two vaccines, so we are starting to socialize again. And what better celebration than birthdays!
Here are Rosita and some other ladies enjoying their birthday celebrations. We have a group of volunteers that have started taking the birthday cake to celebrate all birthdays. Thank you Ines, María and Adriana!!
We also had a Bingo day (kind of lottery), where we played and enjoyed ourselves, always wearing our face masks.
An architect volunteered to go through our home and point out where we need repairs, and the list was quite substantial. So all help is more than welcome.
Hopefully, by next report COVID will be gone! Thank you for your ongoing support.
Regards,
María