By Maria Reynolds – President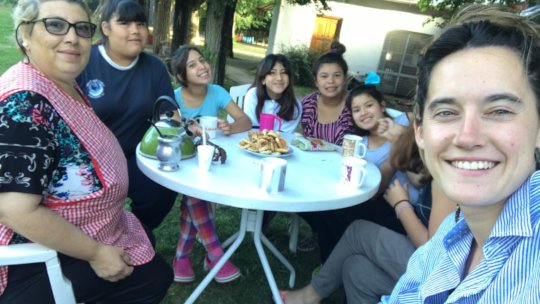 Having tea and enjoying the afternoon
September, October and November have been very active months at the Hogar San José. The school year ends on the second week of December, and will start again first week in March.
Jaz (aged 6) was adopted and she is doing very well with her new family. Zoe (6) is in the midst of her adoption process and was sent to another home while this process finishes.
Pamela is establishing a relationship with her older sister. Valentina and Sofia went to live with their older sister and Guadalupe also went to live with her sister.
4 girls are now available for adoption.
The 8 girls that played soccer during the year have finished the activity and will start again in March. The 2 girls that played field hockey and the group that went to gymnastics have also finished their classes and had end of the year shows.
We had 9 new girls come live at the home in the last 3 months: Eugenia (14); Edith (14), Zamira (11), Ayelen (12), Maria (11), Agustina (14), Ema (14), Ana María (16) and Agostina (12).
Zoe and Jaz finished kindergarten! And Nemesis, Pamela, Talina and Ayelén finished primary school!
School is still quite a challenge for our girls but we are slowly moving forward. Each girl had a therapist that assisted them with their school work and that helped a lot.
Some volunteers started a three month sewing workshop and it was quite a success.
Six of the new girls go to group psychotherapy, and 2 have started receiving individual psychological therapy. The other girls continue with their ongoing treatments.
We started working with the volunteers that will focus on the half-way program (program for the girls that turn 18 to start developing the necessary skills for independent living). We have 5 girls that will go into this program between march and September.
We are starting our summer holidays, and we will finish them at the end of february going for 4 days to the seaside. Details of our summer will be told in our next report.
Summertime at the Hogar San José is a difficult time. Most people go on holidays,while the girls stay at the home all the time. There is no school day to distract them. If you are in Buenos Aires during the summer, we would love you to visit. And if you can send an additional donation for the girls to be able to get out and have some fun, we will be very grateful.
Thank you for your help, this would not have been possible without you!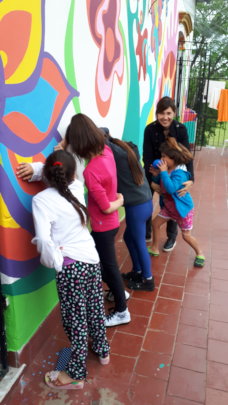 Playing with the girls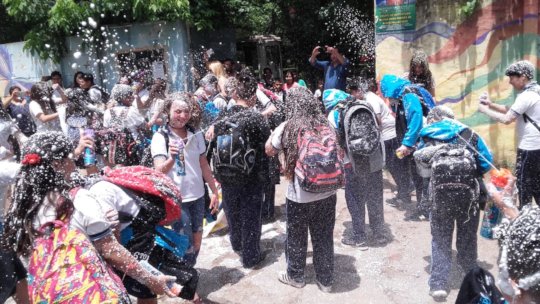 Primary School grads celebrating their last day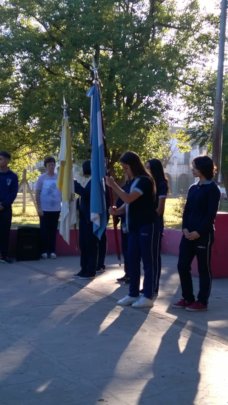 End of the year school act