By Maria Reynolds – President of the NGO owner of the Hogar Santa Ana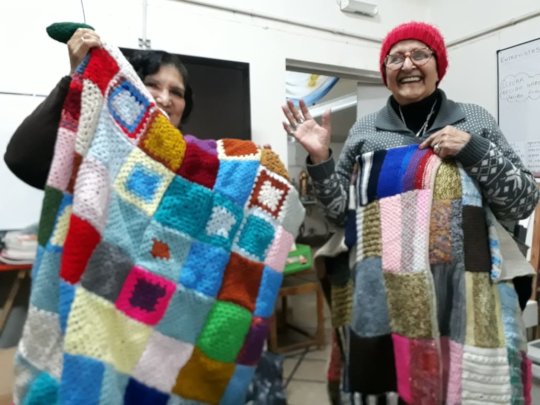 Knitting workshop
Hello Friends of the Hogar Santa Ana!
This last year we have helped 57 elderly ladies, and we had our 52 bedrooms full all the time. We have a waiting list of over 40 ladies! One of our ladies left to go live with relatives, and 3 died.
We did our fund raising dinner and it was a success. It will help us fund our home for the next four months.
We had many activities going on at the home. Choir, creative writing, cognitive stimulation, knitting, yoga and spirituality are the ongoing workshops. These help our ladies keep themselves active and mentally sharp, and at the same time they create a sense of belonging, and helps deepen relationships.
If you come to Buenos Aires, we would like to invite you to share a meal with us.
Thank you for your help!
María Reynolds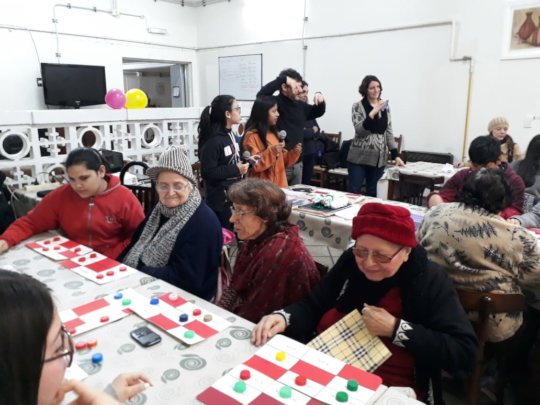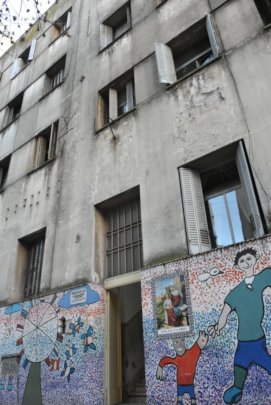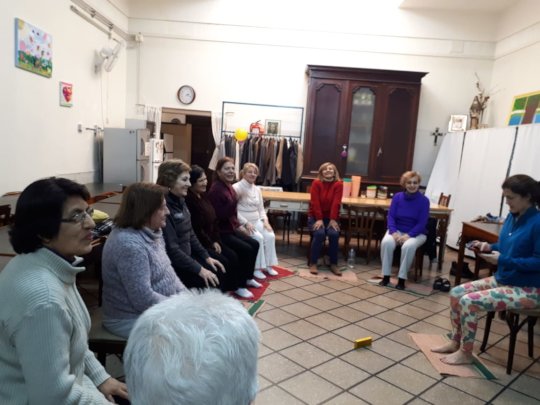 Yoga workshop