By Maria Reynolds – President of the NGO owner of the Hogar Santa Ana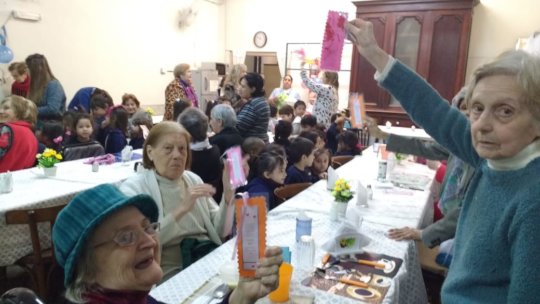 Our ladies in the memory workshop
Hello Friends of the Hogar Santa Ana!
This last year has been very active for our elderly ladies.
Our rooms were full all the time and we still have a waiting list, since the situation in Argentina has become more difficult for vulnerable people. Inflation is rampant, and prices have gone up 52% over the last year, with prescription and non prescription drugs at the top of the list (these items are essential for our ladies).
Arte Vivo Foundation invited us to the theatre providing tickets and transportation. Our ladies enjoyed the outing immensely.
Enclosed you will find some of the activities our elderly ladies have been doing. We had the visit of kindergarden pupils and the sharing between young and old was very enriching.
We also had a donation to improve one of the outdoor patios.
If you come to Buenos Aires, we would like to invite you to share a meal with us.
Thank you for your help!
María Reynolds
The choir group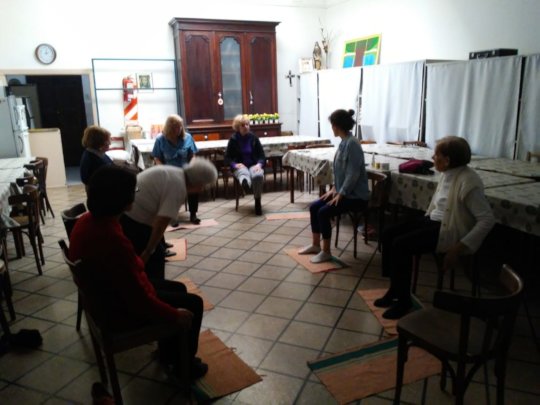 Yoga class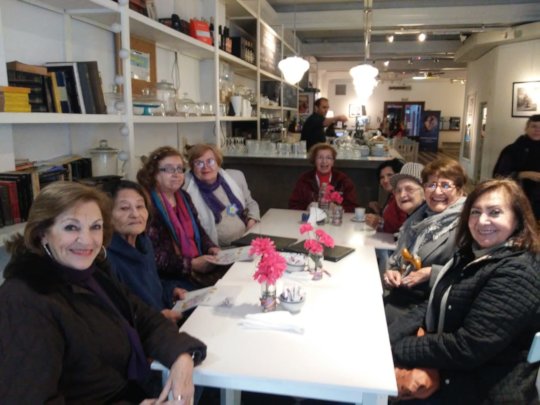 Theatre outing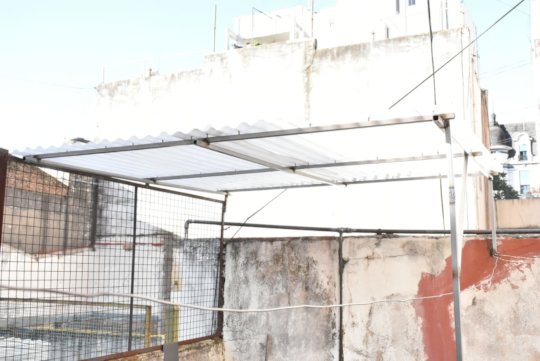 Exterior patio before fix up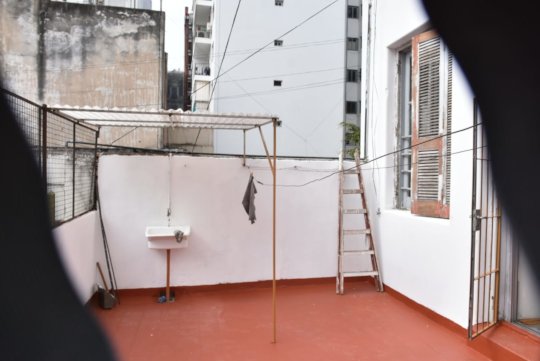 Exterior patio after fix up