By Maria de Elizalde de Reynolds – President of the NGO owner of Hogar Santa Ana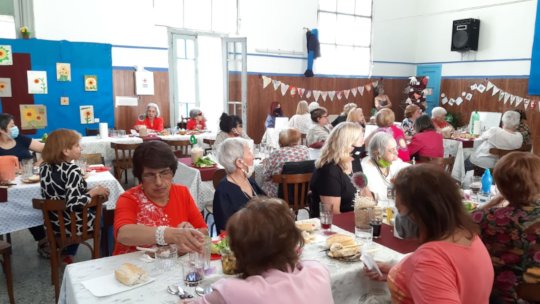 Christmas celebration
Hello Friends of the Hogar Santa Ana:
Who would have thought that we would still be battling with COVID 19, after 9 months. We must thank, though, that all the protocols and extra care measures we took were successfull and we have not had any of our elderly ladies get sick with COVID 19. We did have, though, one of our workers contract COVID, but she is back with us, with no lasting problems.
We have gradually resumed three more of our activities within the home: Our choir, a literary workshop and we started an art workshop, that has been very well accepted.
We did borrow the outdoor patio from the neighboring school and we celebrated the end of the year. It was the first time that all the ladies got together to share a meal. Before COVID, all those that wanted to have lunch in the common dinning room could do it, and we usually got two thirds of them share lunch, the remaining third got the food and took it to their own room. Since COVID started, one of the measures was to avoid big groups getting together, was to cancell shared lunches. So it was a joy to meet again.
Vaccination has slowly started in Argentina. We estimate it wont be until July that things get better so times are still difficult. Thank you for your ongoing support!
Sincerely,
María Reynolds
President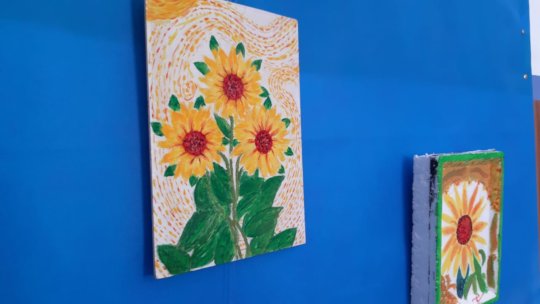 Art display from our art workshop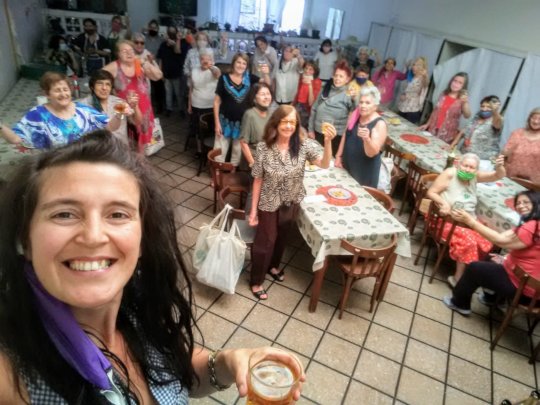 End of the year celebration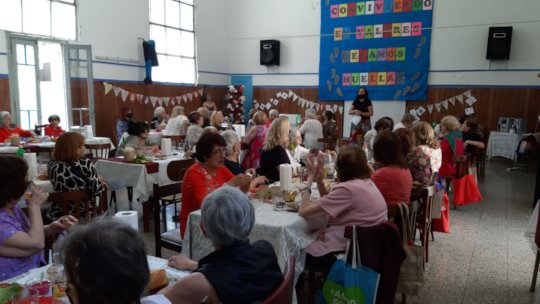 More from our 1st get together during COVID